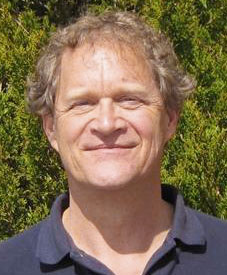 Greg Anderson
LMT #2841
Advanced Massage Therapy

(505) 489-3903
Specializing in:
Helping Chronic Conditions / Supporting Athletes
A former half-marathon runner, Greg understands that suppressing pain uses valuable energy and "brain power". his work relaxes and rejuvenates by opening up the mind and body. For more information, visit our website at
www.advancedmassagealbuquerque.com
or watch his clip from the KOB Morning Show!
Video may not appear on phone browsers. Please keep scrolling.
5041 Indian School Rd NE
(north of Lomas just past Marble)
Mobile "outcall" massage
(Albuquerque Area – will come to you!)
Mon-Sat: 10am-8pm by appt.
Greg's background includes over 25 years of emergency room and health professional experience, with more than 12 years experience as a massage therapist. He's receptive to the needs of all age groups.
What got him interested? He was participating in the Duke City Marathon and received a massage after his run. He was so impressed with the results he began his training soon after.
A former half-marathon runner, Greg is attuned to the needs of runners and other sports enthusiasts. His emergency room experience makes him aware of how daily stresses often affect us just like intense sports events.
Using techniques specifically designed to release and relax deep muscle tissue, Greg is able to help "open" the muscles for improved circulation removing toxins like lactic acid and other waste products from the body.
First-Visit Intake


(required for all new clients):

$75
Bowen Therapy

1 hour

:
$65
Full Body Massage ½ hour:
$45
Full Body Massage 1 hour:
$75
Full Body Massage 1½ hour:
$95
Hotel/Home/Office On-Site Massage 1 hour:
$80
On-Site Chair Massage 15 min

(min 4 persons required):

$52 for 1st hour
$15/person after