Auto Accident Injury Specialist
No Co-Pay When We Bill Auto Insurance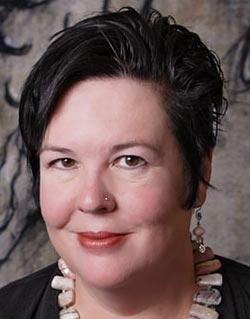 Masterpiece Massage
Karla Linden
LMT #6065

(505) 340-9454
Named One of Top Three Massage Therapists 2010 Best of the City Albuquerque the Magazine
"When love and skill work together, expect a masterpiece."
– John Ruskin.
Health Insurance? Call Karla!
Caring, empathic massage does wonders for body, soul and spirit. The healing power of touch and the sound of gentle music and kind words leave you refreshed, lighter and open to possibilities.
No Co-Pay When We Bill Auto Insurance!
5 Treatment Rooms Available
Acupuncturist on Staff
Couples Massage Room
Call 340-9454
3916 Carlisle Blvd NE, Suite A
(between Comanche & Montgomery on the east side of Carlisle)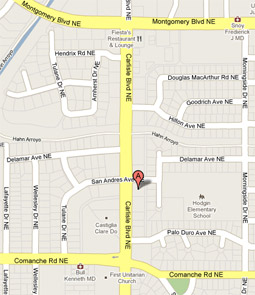 Mon-Sun: 8:30am-9pm by appt.
The first session is very much a "getting to know you" experience for both of us – I will take the time to interview you, and we will discuss your session in detail prior to beginning. You will know exactly what to expect, and be assured that you are in good hands.
Whether you are looking for your very first massage, or your 1,001st, I am the massage practitioner for you – I am happy to answer questions, and I absolutely love doing this work.
Masterpiece Massage Therapy is the practice that you could feel safe and comfortable sending your daughter, sister, or mother to for an appointment. Although I have half-hour, hour and hour-and-a-half appointments, most people choose an hour session. A typical session lasts an hour, with time to talk before and after – longer sessions are available.
Neuromuscular Specialist
since 1986
In addition to having advanced training in Neuromuscular Therapy, I have years of experience working with a variety of chronic pain conditions.
Although most of the clients I work on are in generally good health and need to relax, I also have the skills and experience working with fibromyalgia, chronic fatigue syndrome, lupus, multiple sclerosis, and recovery from many surgeries and injuries.
I also am available to work in hospice situations, and have experience working with the terminally ill to provide emotional, spiritual and physical comfort.
Experienced Doula and
Pregnancy Massage Therapist
One of the areas of professional massage practice that I enjoy the most is working with pregnant women. Although it is not appropriate to work on a pregnant woman until the beginning of the second trimester, many massage techniques are of great benefit for the expectant mom and baby-to-be.
I have advanced training in Bodywork for the Childbearing Year, have attended many births in the capacity of a Labor Assistant (Doula), and really look forward to meeting your needs during this wonderful time!!!
I also have special massage equipment so that you can lay on your tummy up to about 8 1/2 months, and I can also position you in a very comfortable and safe side-lying position. I provide nurturing post-partum massage, and can help with the neck and shoulder muscle strain that comes with nursing your newborn.
Call 340-9454 for appointments and rates!
PayPal, Cash & Check
Please complete and bring to your first session.