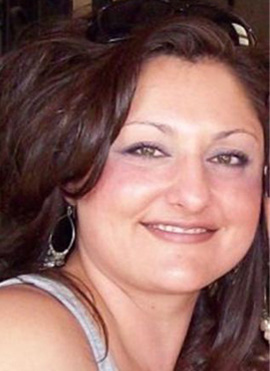 Erin's Massage
Erin Martin
LMT #5390

(505) 730-9523
Specializing in
Sciatica, Migraine,
Nurturing & Energetic Healing,
"Feel Good" Massage
Auto Accident Victim? Will Work with Insurance!
If you have had an MVA with Personal Injury, I will work with your Insurance Company so that you may receive treatment before your settlement.
Erin specializes in~ Trigger Point Therapy/ NMT ~ or neuromuscular therapy, and works it into her own unique compilation of modalities. Everyone gets Hot Stones. She will give my specific attention to your issues, providing you with ultimate relaxation.
Near Coors & I-40
(conveniently near the I-40 Fwy on the West Side of Albuquerque)
Mon-Fri: 9:00am-6pm
Must Call for Appt.
"There is no greater joy than seeing the gratitude and relief from my clients when they can relax, breathe, release, and move after my treatment."
Erin says, "I understand how hard it is to find a GOOD Massage Therapist. Massage is such a personal healing experience, and if you do not feel the right "vibe" between you and your Therapist, it is not at all beneficial."
She adds, "I feel that I was put on this earth for a reason, as a Healer…. it is my passion, and a true gift. Don't forget that nurturing and emotional healing is just as important, and the first step to physical healing."
"The level of service at Erin's Massage is fantastic. Having been a customer of massage for many years, in different countries, I am consistently impressed by the professionalism and skill of Erin. I was actually blown away by her….Thank you!" — Jacobi G
"In this day and age, it's hard to find a company you can trust. Erin's Massage was recommended to me by a friend, and now I know why – the quality of service I received was outstanding. Keep up the good work!" — Terrel M
"Erin focuses where I ask her to, and I always get relief. She is an essential part of my healing team and I recommend her regularly." — Jeanne E.